Ideas

Hi Michael,
I was trying my portable version on a different PC, and I found some changes from my regular experience.
1. I think in my PC I set the Preview Thumbnail to appear more fast by Registry editing. I think this option not supprted yet by 7TT.
2. I think the 7TT menu needs a little improvement. Consider change the 7TT menu as follows:
Make "Show Labels" as a new independent option (consider a new class).
Move the "Decombine:" options, and make them as a sub options of "Combine grouped buttons".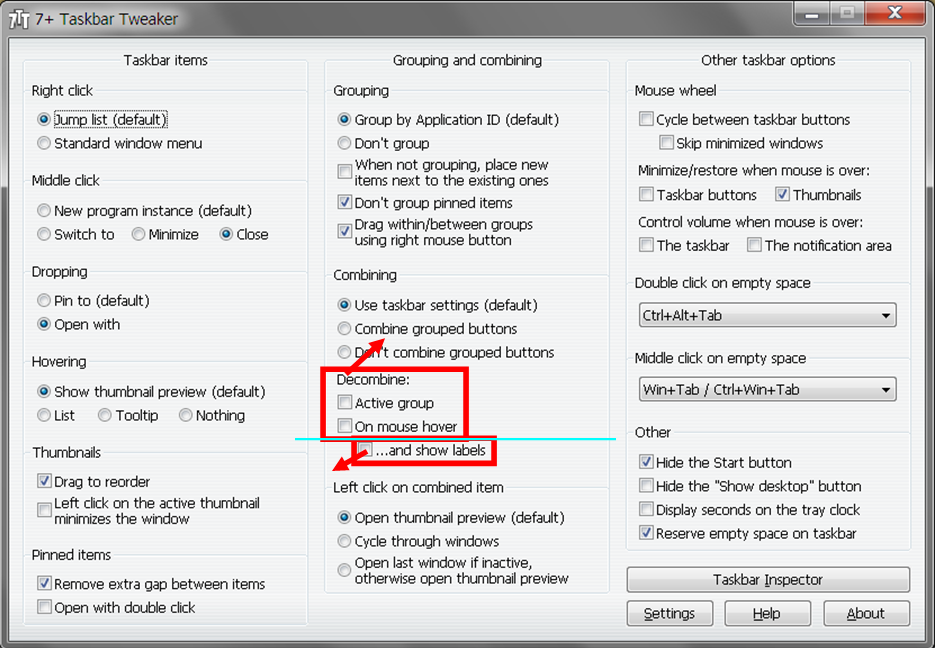 3. "Don't group pinned items" feature needs also an improvement, to avoid having the pinned items located between groups and making a mess when launching 7TT (while apps are running). It needs to rearrange automatically the pinned icons to their natural one place, by the start button.