Ideas

Hi,
I would like to request an option to change the location of the Start button, like:
Show Start button:
default
at beginning of the taskbar
at end of the taskbar
at end of the taskbar after the notification area
If you dock the taskbar to the side, the start button shows on top: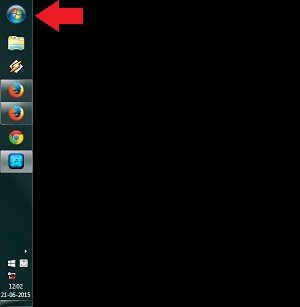 The Start button at the top of the taskbar it's a bit unpractical, it would be nice if the button was at the bottom of the taskbar.
As a bonus if it reorder the button from bottom-up instead of top-down, it would be nice too.
Perhaps even change the left-to-rigth when the taskbar is docked at the bottom or top of the desktop (I don't really need this though).